Welcome to the Live Psychics and Mediums – here you can find out a little bit more about our amazing readers.
It's easy to connect with the reader of your choice – simply call 0906 330 0718 and you can pay just 65p per minute, plus your phone provider's access charge – usual services cost £1.50 per minute!.
You may also connect with a reader by booking a credit card package – the bigger the package – the more you save. You can use your package over a number of calls and the minutes do not expire. Speak to a friendly person now – by calling 0207 111 6309.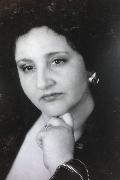 Irene - PIN: 4087
Irene is a gifted psychic, who also is very popular as a Medium. She can use Tarot if requested, but dont worry, she wont have to ask you many questions to establish what is going on around you.
Call Irene now on 0906 330 0718 - enter PIN: 4087 when requested (65p/minute)
---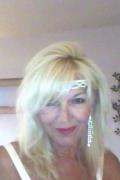 Earth Angel - PIN: 4162
Earth Angel is an outstanding reader. Her test reading blew us away. She is a natural Clairvoyant, Clairsentient and Clairaudient. She will aim to help and uplift you - giving light and clarity to your journey here on earth.
Call Earth Angel now on 0906 330 0718 - enter PIN: 4162 when requested (65p/minute)
---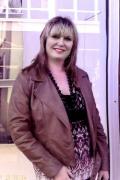 Claire - PIN: 4164
Claire is a Clairvoyant Medium who is also a qualified Counsellor and life coach. She is straightforward, compassionate and open minded. Claire will use her guides but can also use Tarot, Angel and Oracle cards.
---
Theo - PIN: 6700
Theo is a clairvoyant tarot card reader and crystal ball reader with over forty years experience. He has helped many in the past find their way on the road of life and no matter what your question or how impossible a situation may seem Theo can advise you in any matter . He works with spirit guides also to give a clear picture of the way forward and reveals what destiny may hold for you. Theo specialises in love and business issues also general issues you may have. With a wealth of knowledge on esoteric matters Theo can guide you as to your future or past if you so wish. He has many clients overseas and many repeat/regular callers .Theo can use Runes if you should prefer and you will feel a rapport with him Theo is a reader who really cares for his clients and will tell you how it is in a clear cut and down to earth way. Let Theo help you today you will be astonished; he has many satisfied clients at home and abroad..
---
David - PIN: 6788
David has been psychic all of his life, he insists that we all are but for most people it remains hidden from the conscious. He rarely asks questions of his clients as he is aware that his emphatic nature will unconsciously try to interfere with the messages that he has for his client and may try to influence the reading by telling the client what they want to hear rather than what he truly feels is going to happen. His first responsibility is to tell the truth so that his client may profit from it. If it is over it is best to know that it is so that the client may start to move on. If the business venture is troublesome it is best to know so that the client may start to consider an alternative .Furthermore if he gives a very happy and optimistic reading the client will have more confidence in its veracity as he has given it without any prompting. Up to 50% of his clients are return callers.
---
Amelia - PIN: 6501
Amelia is an inherited psychic, clairsentient and empath. She gives straight forward in depth readings without imposing on your free will. Amelias readings are empowering & focus on providing insight,balance & perspective in personal, relationship & career areas-helping some clients connect to their inner path. Skills: psychic,tarot,divination,crystal healing,relationship dynamics,career & business queries, house move, dream interpretation,dowsing, astrology,relocational astrology,animal totems/guides, numerology, tattwa & I Ching. Your truth lies within you. She is a TABI registered Tarot Reader.
---
Evangelica - PIN: 6974
Evangelica is sensitive to the Karmic information contained within the energies, and with the help of her guides and soul-group, Tarot cards and crystals she can give you the best advice possible to help you with your problems. She will also explain the potential outcome and what to expect from relationship difficulties based on the Karmic information contained within your energy field. Evangelica specialises in all types of relationship issues, soul-mate connections, careers and life in general and is rated 10/10 by many of her clients.
---
John - PIN: 6921
John is a Tarot Card Reader and has been psychic since being 8 years old. His approach is to convey information in a calm and relaxing manner to ensure the most information and detail is presented.
---
Sapphire - PIN: 8942
Sapphire is an internationally renowned intuitive healer and teacher. Working with her guides as a clairaudient and clairsentient reader she connects to the Infinite realm to shift, change, and transform peoples lives. She has worked with hundreds of clients and demonstrates these talents on Blog Radio. Love certainly makes the world go round, so let me get to the Heart of the problem for you to day . Be the Captain of your own ship and take control today :) I work with my guide Silver Cloud an old Native American Indian, as like many readers I can use tarot cards to give readings as well as putting pen to paper to see what spirit give via automatic writing. I will try and give all my clients a road map of where their journey is off to next, you all have free will and spirit will guide you but your life is your own.
---
Auntie T - PIN: 8008
Auntie T is a reader where clients often call her a real Psychic of Substance. Auntie T will tell you all you need to know as a Psychic, but what make her so special is that she can really help anyone understand the Laws of Attraction! Auntie T can give you insight into any difficult situation that you may be facing by showing you how you can move forward in life and love. Auntie T is respected for her knowledge within Holistic living, and really does impress all that speak to her.
---
Lynn Ribbon Reader - PIN: 2137
Lynn Ribbon reading
---
Lynn Ribbon Reader - PIN: 6789
Lynn is a gifted spiritual medium with a unique approach to readings. She uses ribbons and cards to connect with the spirit and give a very detailed psychic reading. She learned to read the pictorial meanings of cards, numerology and other elements at an early age. Lynns passion is ribbon reading. For Lynn, Ribbons are free flowing, expressive, colourful, alive and they tap into all our senses.
---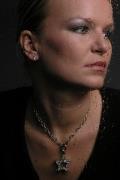 Christine - PIN: 4413
Christine is very experienced clairvoyant medium who really does have the WOW! factor, in many opinions. Christine is well known for looking at all situations in your life and can provide you with personal details and answers to these situations. However, Christine works particularly well when looking at relationships and career issues, providing you with guidance and understanding which can really help you move forward in a positive way. You will be glad you spoke to Christine!
---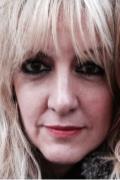 Simone - PIN: 4383
Simone is an amazingly talented Psychic Clairvoyant and Medium. Simone has many other psychic skills which also help her receive a strong link with you and those around you which helps her to give you a detailed reading. Simone is very spiritually intune and can provide you with information that will blow you away. Simone is waiting for your call!
---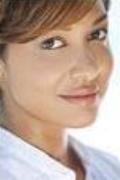 Vonney - PIN: 4378
Vonney is a Natural Clairvoyant who is also Clairaudient. Vonney will amaze you with the details that she can give you. Vonney can also use the Tarot and Angel cards. These tools can help Vonney build up a very strong connection with you and your situation. Vonney can specifically help you if you are struggling with a relationship issue or if you just need a little guidance.
---
Elaine - PIN: 4207
Elaine is a very experienced Clairvoyant who can explore details surrounding love issues in particular as well as help you understand whats going on with loved ones. Elaine will give you the confidence to finally move forward in your life.
---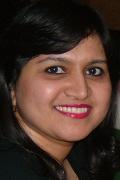 Wajiha - PIN: 4361
Wajiha is a very experienced Psychic Clairvoyant. Who can also use Angel Cards for a more detailed reading. Wajiha is a very warm, empathic and sensitive reader. Wajiha is renowned for giving very supportive readings and can help you get to the bottom of any difficult issue you may be facing in your life.
---
Joanna - PIN: 4456
Joanna is a psychic clairvoyant. Joanna is a natural psychic, who was born with her ability. Joanna is also clairsentient which means she reads from the heart, and can feel peoples energies and emotions, whether they are in the same room or the other side of the world. This makes her insightful into what is going on in peoples lives, especially where matters of the heart are concerned.
---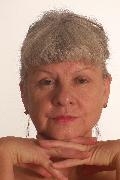 Erris - PIN: 4297
Erris is an experienced Clairvoyant who is also amazing at reading the Tarot and using it for your benefit, if requested. Erris can look at all areas of life so is always popular when clients are looking for a general reading. If you have questions about your love life or work situation then you will get all the answers you need from Erris.
---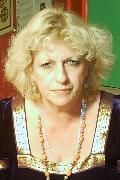 Charlotte - PIN: 4005
Charlotte is a natural Clairvoyant. She has a developed intuition and has been reading the Tarot for over 30 years and specializes in love and relationship issues. Charlotte has the psychic WOW factor and will give you extensive details surrounding answers to your problems and the ability to help you discover the best course of action to take.
---